It's called a Home Management Binder. I was inspired by this blog here.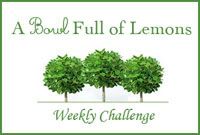 Before this binder, I used a tote with file folders... it really wasn't what I wanted it to be.
Here is what I came up with after about an hour of organizing.
I used an
American Crafts scrapbooking 3 ring binder
that I had in my stash. I thought I could change out the little ribbon there every so often. The only items I purchased from Staples were a pencil pouch, plain page dividers,
Post It notes that go on the tabs
(I might change the categories if one isn't working) and another plastic pouch for bigger items (checkbooks and calculator).
My categories are:
Weekly Calendar
Schedules (school, preschool co-op, girl scouts)
Cleaning (work in progress - as usual)
Finances (bills and accounts list)
Weekly Meals (very hopeful for this section)
To Do (added some plain ruled paper here)
Medical (list of doctors, etc...)
Contacts (work in progress, too)
I've kept an ongoing calendar for a while now so I'm just going to tuck that in at the beginning. In that I've written down all upcoming dates for the year... we shall see if this helps.
I ran into a friend today at the drugstore while shopping for some of these items. She asked me if Ashleigh needed the pencil pouch. I dryly replied, "No, it's for me. I'm taking a Home Ec class." She laughed but really it isn't that far from the truth.